Online Banking
Online banking with Waumandee State Bank is simple and intuitive. Online banking gives you easy access to your accounts at any time. It allows you to view or print your checks, withdrawals, and deposit tickets. You can also transfer funds between accounts or make payments to your loans at any time.
To avoid any technical issues, please ensure you are the most updated version of any of the browser choices listed below:
Google Chrome
Microsoft Edge
Firefox
Safari, version 7.0+
Safari for iOS, version 7+



Internet Explorer is no longer officially supported by Microsoft

. As such, if you attempt to use it to access our site, it will not display properly. To ensure compatibility and security please use one of the browsers listed above.
Credit Card - Online Access
Existing Online Banking customers who've already established a username and password can easily navigate to their credit card information by logging into their online banking as normal. After logging in as normal, click on your individual credit card number shown on the page in bright blue. This will take you to a page where you can manage and view all aspects of your Waumandee State Bank credit card.
Customers who do not have our online banking can use Online Access Plus to manage their existing credit card with Waumandee State Bank. New users can click the "Enroll" button in the middle of the page to enroll in online services for their credit card. This page will allow you to download your credit card statements, pay your bill, and access online customer service at any time.
E-Statements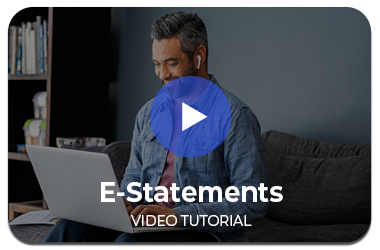 Electronic statements or "e-statements" are the best choice for our customers who want accessibility and options. They are available the first day of your new statement cycle, cannot be physically stolen from your mailbox, are identical to paper statements in appearance, and they can be easily downloaded in PDF format or exported to a spreadsheet. You also have the option to print a hard copy of your statement from home any time.
E-Statements are easily viewable right from your online banking. You'll receive an e-mail notification when your statement(s) are available to view. Stop waiting for the mail and try e-statements today.
If you already use Waumandee State Bank's online banking, follow the instructions here to easily switch your accounts to electronic statements.
Bill Pay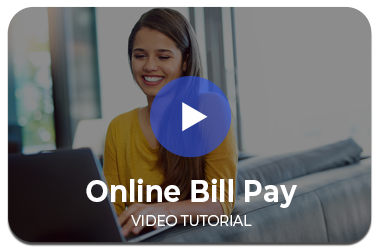 With Online Bill Pay you can safely pay virtually anyone, even family and friends. Bill Pay allows you to group payments into categories, set up automatic payments, and receive email reminders. Some recipients are eligible for same day/next day payments*. Bill Pay also provides a searchable history of transactions to help you track your payments.
*Fees may apply.
Mobile Banking

Banking on the go has never been easier with Waumandee State Bank's mobile application. Waumandee State Bank's downloadable app makes banking on your smartphone convenient and safe. Our mobile app allows you to check your balances, transfer between accounts, deposit checks, turn your debit card on or off, and make payments. Location services are also available to help you find the nearest Waumandee State Bank branch or ATM. Mobile banking is available to all Waumandee State Bank customers on iOS or Android devices.*
View our Mobile Banking Privacy Policy here.
---
Mobile Wallet
Want to leave your physical debit card at home? No problem. Waumandee State Bank debit cards are compatible with Apple, Google, and Samsung Pay Mobile Wallets. All you need to do is add your card to the mobile wallet of your choice on your device. Check out the video below if you have questions and be sure to refer to each mobile wallet provider's instructions as to how to add your card to their service.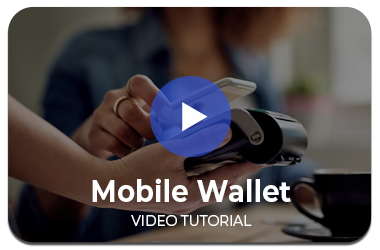 Mobile Deposit Capture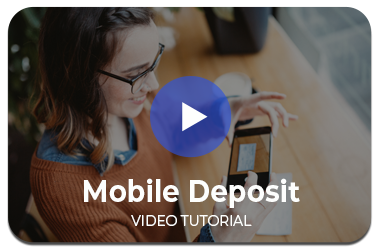 Have a check to deposit and can't make it to the bank? Try out Mobile Deposit Capture in our mobile banking application. Simply enter the amount of the check, choose which account to deposit it into, and take a picture of both sides of the check.
Finally, ensure the check is endorsed with "For Mobile Deposit at Waumandee State Bank Only" after the signature as shown in the image below.
Default Deposit Limits do apply:
Per Check Deposit Limit: $5,000
Daily Deposit Limit: $5,000
Checks deposited by 4:00 pm CST will be processed on the same day. Any deposits received after 4:00 pm Central Standard Time (CST) on a weekday, will be processed on the next business day. Similarly, any deposits received on Saturday, Sunday, or a bank holiday will also be processed on the next business day. Your funds will usually be available no more than two business days after deposit. It is recommended to write on the front of the check mobile deposit and date of deposit and retain for 14 days after deposit has posted.
Alerts for Mobile & Online Banking
Want to monitor your money with Real-time Alerts? Using our alerts you'll know exactly what's happening with your money. Customize how and when the alerts are sent to any device or system. These alerts can be sent as a text, email, push notification, or come right to your online banking dashboard. Sign up for the kinds of alerts you want through our desktop online banking or mobile application.
*Standard cell phone carrier data/rates may apply
Two Way Text Alerts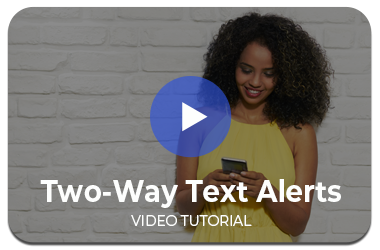 Our fraud monitoring network tracks unusual activity which may include a sudden change in locale (such as when a U.S.-issued card is used unexpectedly overseas), a sudden string of costly purchases, or any pattern associated with new fraud trends around the world.
If you have a SMS text compatible phone number on file and our monitoring system suspects fraud, you will receive an automated text asking if you initiated said transaction, at which point you can reply to confirm or deny it was authorized.
Watch the video at right for more details on how this system works.
You can also view our F.A.Q form on the subject here.