Online Banking
Online banking with Waumandee State Bank can help make your life organized and easy. With Online Banking you have quick access to your accounts at any time, 24 hours a day. It allows you to view and/or print your checks, withdrawals and deposit tickets at your convenience. You can transfer funds between accounts or make payments to your loans at any time.
Please make sure your browsers are up to date on the latest versions:
MS Edge Chrome (current version)
Firefox (current version)
Safari, version 7.0+
Safari for iOS, version 7+
E-Statements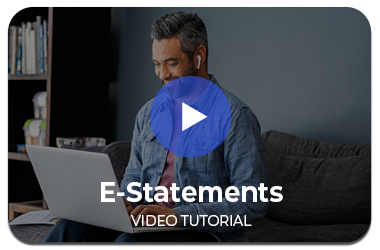 Save paper and time with E-Statements from Waumandee State Bank! E-statements are faster and more secure than mailed statements. They look exactly like the mailed statement and are available the first day of the new statement cycle. View your statements in your Online Banking and they can be saved as a .pdf or exported to a spreadsheet, so you have less paper to retain.
We will e-mail you when your statements are available for you to view. You can enroll in E-Statements by going to your Online Banking or contact a Personal Banker today!
Card Valet
Bill Pay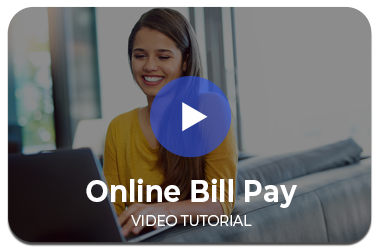 Greater Simplicity! Easier Navigation! More Control!
With Online Bill Pay you can safely pay virtually anyone, even family and friends. Bill Pay allows you to group payments into categories, set up automatic payments, and receive email reminders. Some recipients are eligible for same day/next day payments*. Bill Pay also provides a searchable history to help you track your payments.
*Fees may apply.
Mobile Banking
Banking on the go has never been easier with our Waumandee State Bank App. Waumandee State Bank's downloadable app makes banking on your smartphone fun, easy, and safe. The easy to use mobile browser is optimized to fit your phone and allows you to check your balances, transfer between accounts, deposit checks, set limits on your debit card, or make payments anytime. Location services are available to help you find the nearest WSB branch or ATM. Mobile banking is free to Waumandee State Bank customers and is available on iPhone or Android*.
Mobile Deposit Capture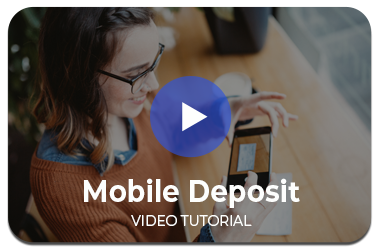 Have a check to deposit and can't make it to the bank? Try out our Mobile Deposit Capture in the Mobile Banking App. It is a fast and easy process. By entering the amount of the check, choosing which account to deposit it into, then taking a picture of the front and back of the check is all you need to do! Make sure the check is endorsed with "For Mobile Deposit at Waumandee State Bank Only" after the signature.
Deposit Limits do apply:
Per Check Deposit Limit: $5,000
Daily Deposit Limit: $5,000
Checks deposited by 4:00 pm CST will be processed on the same day. Deposits received after 4:00 pm CST or on Saturday, Sunday or bank holidays will be processed on the next business day. Your funds will usually be available no more than two business days after deposit. It is recommended to write on the front of the check mobile deposit and date of deposit and retain for 14 days after deposit has posted.
Alerts for Mobile Banking & Online Banking
Want to monitor your money with Real-time Alerts? With activating Alerts you'll know exactly what's happening with your money, and can watch for suspicious activity. Customize how and when the alerts are sent to any device or system. Alerts can be sent as a Text, Email, Push Notification through our Mobile Banking App, or through the Secure Inbox within our Online Banking. Sign up for Alerts within our Online banking or Mobile Banking App.
*Cell phone rates may apply
Two Way Text Alerts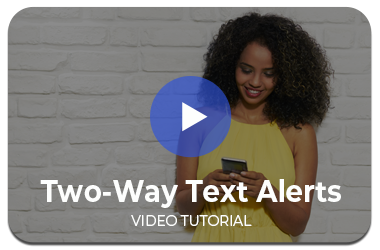 Fraud monitoring. Our fraud monitoring network tracks unusual activity which may include a sudden change in locale (such as when a U.S.-issued card is used unexpectedly overseas), a sudden string of costly purchases, or any pattern associated with new fraud trends around the world.
The monitoring network will text you asking if you made the purchase and then asks you to confirm or deny the purchase.
• No Fraud—Case has been confirmed as not fraudulent.
• Confirmed Fraud—if fraudulent activity is confirmed, the card is usually set to a status of lost or stolen. Future transactions are denied and a capture message is sent to MasterCard or Visa. Cards with a capture status cannot be reopened. You must request a new card.
• Unconfirmed Fraud—Case is unconfirmed when all contacts have completed and the case status was not already closed.