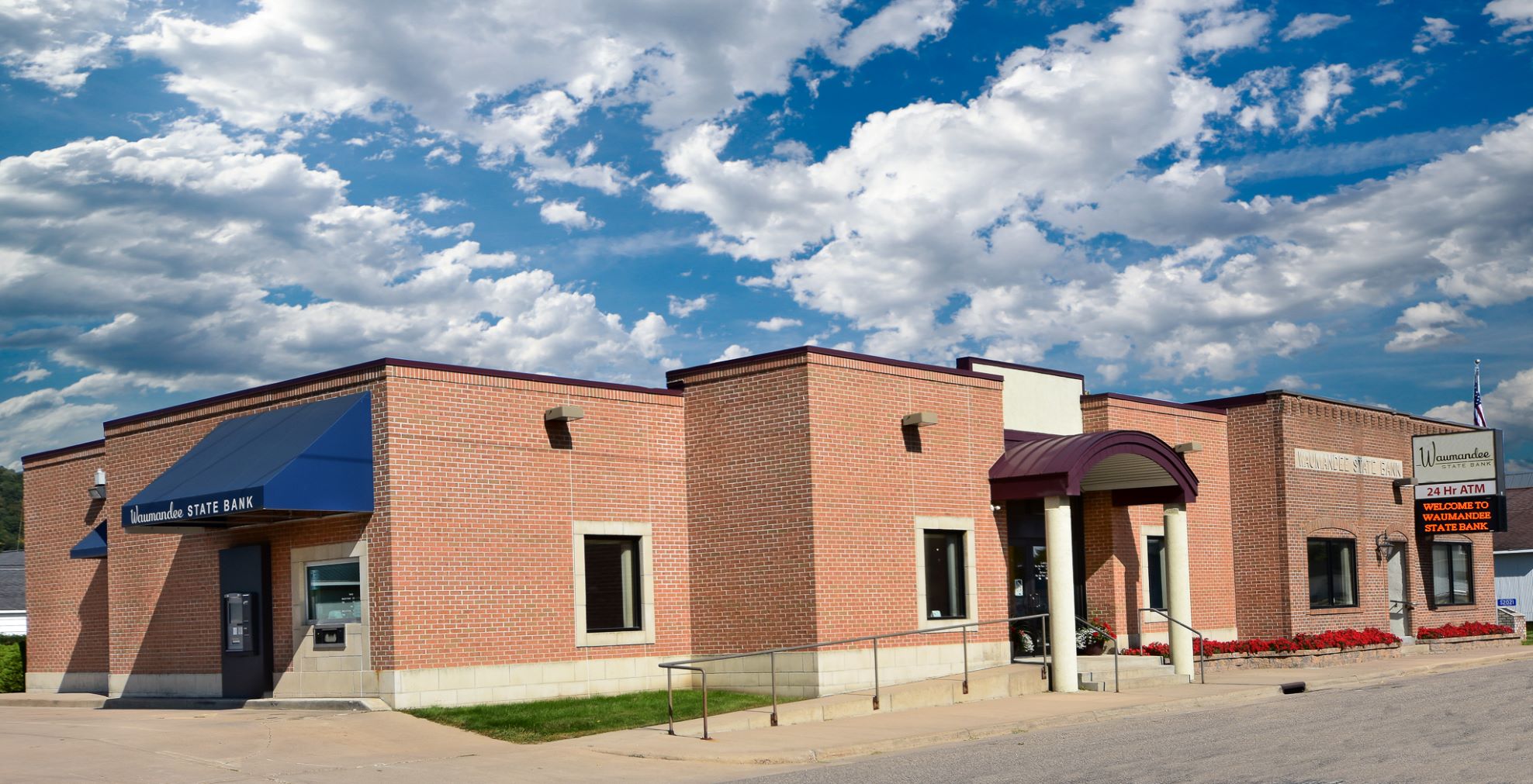 Welcome to
Waumandee State Bank!
Personal, Business & Ag Loans
Need a loan? We can help!
Have a Checking Account?
Try out a Debit Card!
Online Banking
Help make your life organized and easy with Online Banking!
Business Online Banking
Customizable security options, with different levels of access for different users.
Learn More
Identity Theft
Find out how to protect your identity!
Learn More
Additional Services
Explore additional services Waumandee State Bank has to offer.
Explore Now
Calculators
Easy-to-use online calculators! Need assistance with your financial planning?
Get Started
Debit Cards
Need 24/7 access to your Checking Accounts? Check out what we offer!
Learn More
What's New?
Community Events and more!
Learn More